Final Full Day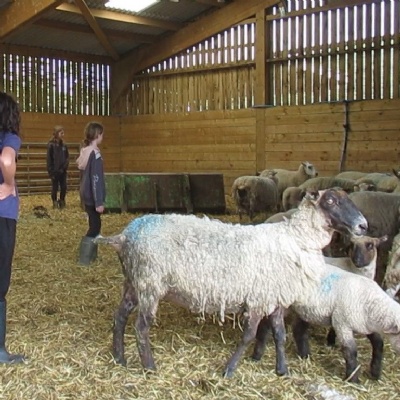 We can hardly believe that it's our final full day on the farm! And what a day it's been. Everyone is sleeping better and better; no surprise as we have been working so hard (and having lots of fun). Today has mostly been about the great sheep move: moving the sheep down from the field into the barn, then identifying a couple a lame lambs and treating their feet with antiseptic, before moving all 200 sheep back up into a different field. We have had to work together as a team, problem solve and most of all be calm but in control. We excelled! The Jamie's Farm team were so impressed with how well we communicated and worked together.
And who can forget this afternoon's fun and games- Farm Olympics! We had the screaming run, the bucket stack, the farmer dressing up relay, the welly wang, the water trough carry and the layer challenge. All of the children had a brilliant time and again team work was crucial. The results are still unknown but we do know that everyone is a winner for how well everyone participated.
Our last night is met with mixed emotions but we are all looking forward to a roast dinner and a bonfire.
See you tomorrow!