Thursday morning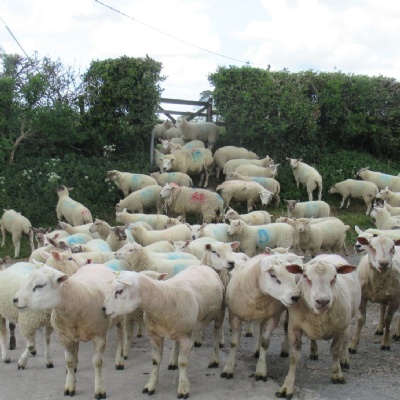 Round up of Wednesday's activities
Latest update from Miss French:
Everyone has slept well and are all happy and enjoying life on the farm – taking everything in their stride. The boys are up, dressed and doing their farm jobs. I'm with the girls this morning who are having their showers before breakfast. We had another lovely day yesterday we did farm jobs, cooking and crafts in the morning and in the afternoon we all went for a hike in the Forest of Dean, the other side of the valley. From the top we had a view of the Black Mountains and had hot chocolate and flapjack (made by some of the children in the morning).
Everyone is having a wonderful time and very full – the food is incredible. Yesterday morning they had cereal and then pancakes, maple syrup and bananas for breakfast, wraps for lunch with chicken, hummus, cheese, salad, roasted vegetables and then sausages, mashed potato, broccoli, carrots and Yorkshire pudding for dinner. The portions are huge and they are all going up for more!