Stackpole - update #5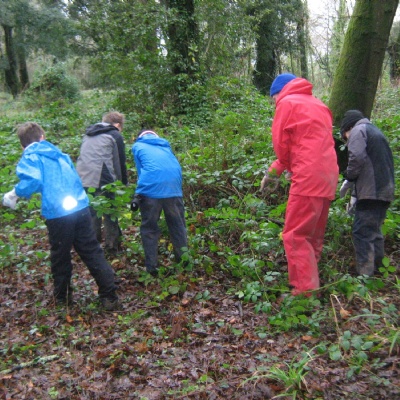 The children are continuing to have an absolutely brilliant time and continue to be very, very well behaved. The vast majority of children took part in the infamous 'nightline' – the teamwork and resilience was outstanding, as we come to expect from our amazing Y6s.
Both groups worked on their 'conserving a wild place' category of the John Muir Award on Thursday, pulling up pheasant-berries at the National Trust site 'Scrubby Bottoms!' This was followed by either orienteering or mountain biking, rotating the activity from the day before.
The children have found a little time in their frantic schedule to write you a postcard. These should hopefully be arriving through your door at some point today.
Thursday evening supper consisted of chicken curry and rice or sweet and sour with rice which were devoured. A little packing ensued (you may need extra strong washing detergent as there will be a lot of Welsh mud being brought back to Wiltshire!) before the children purchased some souvenirs and presents … hopefully there was a little time to play bingo before bed.
The children are exhausted, muddy yet happy. They will begin their journey back to Box after completing their beach clean and having had lunch. We anticipate they will arrive back in Box just after 5pm; however, we will provide updates once they are en route as it is very difficult to predict traffic flow and timings, especially on Friday evenings.