Stackpole - update #4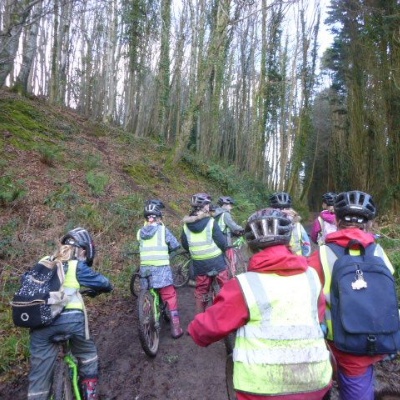 Wednesday evening update - the children are all still incredibly happy and settled and are all sleeping well. Every single group of boys had to be woken up for breakfast!
Another great day has been had by all! In the morning, one group did their cycling activity; they were all very good indeed and even enjoyed cycling through a hailstorm! The second group navigated an orienteering course on the Stackpole Estate with great skill and speed. After a hearty lunch, the children headed off to the beach again for rock-pooling. They discovered blennies, crabs, shrimps, snails, starfish and even a trilobite (a living fossil). Some also discovered that they had leaky wellies, though even this didn't dampen their enthusiasm!
After a supper consisting of jacket potatoes and a range of fillings (Bolognese, beans, tuna cheese, salad) followed by jam sponge and custard, some children tackled the famous nightline activity whilst some chose to remain indoors to dry out.
Activities today will include cycling and orienteering (a swap from yesterday) followed by either conservation work or a beach clean, depending on the weather.