Stackpole - update #2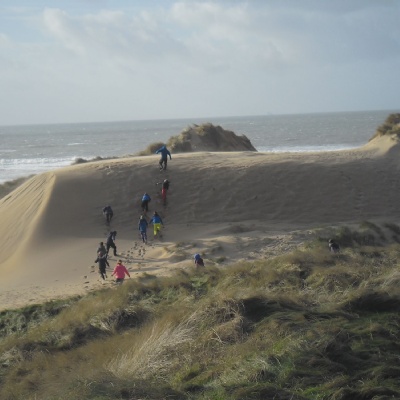 All of the children had a very good journey down to Stackpole and have all behaved absolutely impeccably.
After arriving and tucking into a delicious lunch, the children headed off to Freshwater Bay to 'explore a wild place' – an essential component of achieving their John Muir Award. It was incredibly wet and SO SO windy but this did not dampen the spirits of our year 6s! They explored sand dunes, spotted giant jelly fish and marvelled at the 100ft waves that turned the sea completely white and frothy. It is reported that the sunset was spectacular! We have some budding young photographers at Stackpole so hopefully they will have captured the moment to share with us all later.
After enjoying supper of sausages (meat or veggie) with peas, sweetcorn, potatoes, broccoli and gravy, followed by enormous portions of rice pudding, the children settled into a spot of diary writing and relaxing, ready for a good night's rest.
The children are happy, settled and excited for their activities today.