Thursday evening update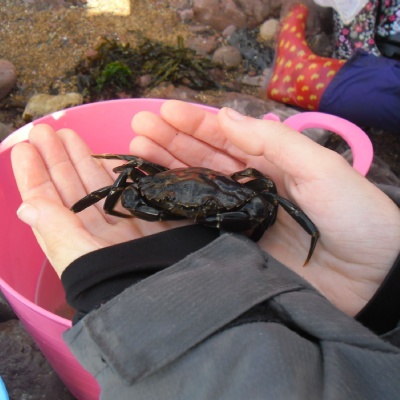 It has been a very busy Thursday in Stackpole …
One group completed their rock-pool exploration at Freshwater West. They discovered a colossal amount of crabs (more than they could collect), along with more shrimps, blennies and sea anemones. Another group completed their mountain-biking and got just as muddy as the first.
Both groups worked towards 'conserving a wild place' by pruning pheasant berry shrubs in order to keep them under control. The Stackpole instructors said they have never known a school work as hard as our year 6s.
The children tucked into curry (chicken or veggie) before packing, playing bingo and then settling down. More chatting than packing was done, but rest assured their dirty clothes will find their way home.
Friday morning will involve the children working hard on conservation by completing a beach clean before having lunch and heading back home.
Our year 6s have done amazingly well and are looking forward to seeing you later this afternoon.
The provisional time for arrival is 4.45pm.