Wednesday evening update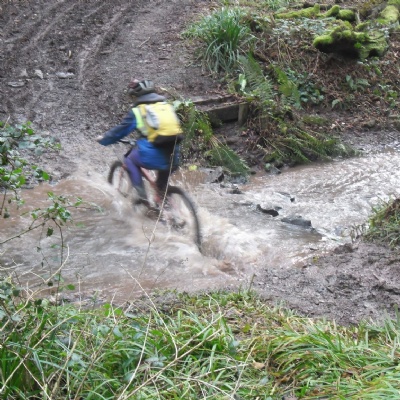 Another fantastic day has been had by all and a full day of rain didn't dampen the spirits.
Both groups demonstrated amazing navigation skills and teamwork as they collected clues by navigating woodland in the Stackpole Estate.
One group searched for shrimp, lobster, crabs and blennies in rock pools. There was great perseverance as discovering anything can be quite tricky on a January day in Pembrokeshire. The other group also had a terrific time mountain biking off road and returned to centre covered in mud after cycling down hills into streams.
Dinner was a feast of lasagne (beef or vegetable) with garlic bread followed by peaches and jelly. After an evening of physical games and giggling (just in case the children were not tired enough!), they all tucked in to a huge piece of birthday cake.
The plan for Thursday is for both groups to take part in 'conserving a wild place' (one element of being awarded their John Muir Award) then will either go rock-pooling or mountain biking.
This evening they will need to pack all of their dirty clothes ready for you for tomorrow!