School Day - start & finish times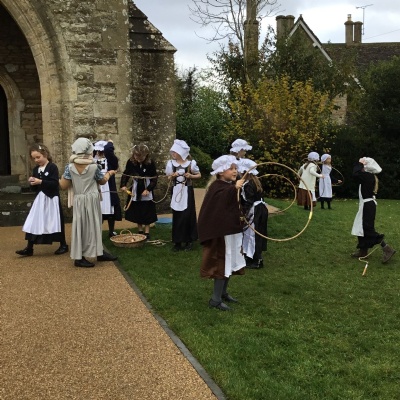 The start and finish of the school day is staggered from September 2020
To ensure that parents and children can social distance, the only entrance to the school that will be used for drop off and collection will be the back gate on the rec. We are not able to allow parents on to the school site and the children will be met at the gate by school staff. If you have any messages for your child's teacher please email the office admin@box.wilts.sch.uk and they will be passed on. The back gate will also be used to dismiss children at the end of the day; please ensure that you social distance while you wait and that only one adult drops off and meets your child.
Each class bubble will have its own drop off and pick up time. Please pick up and drop off your child as close to their allocated drop off time as possible:
| | | |
| --- | --- | --- |
| Class | Drop off | Collection |
| Ash | 9:05 | 3:25 |
| Oak | 8:40 | 3:00 |
| Willow | 8:45 | 3:05 |
| Beech | 8:50 | 3:10 |
| Chestnut | 8:55 | 3:15 |
| Sycamore | 9:00 | 3:20 |
If you have more than one child please drop them off at your first drop off time. Unfortunately we haven't found a workable solution to enable parents to collect families at the same time so please bear with us with the different collection times at the end of the day.
More information about how school is running this year and our Covid-19 risk assessment can be found on our Useful Information page in the Parents section of the website.