Wiltshire's Big Pledge 2018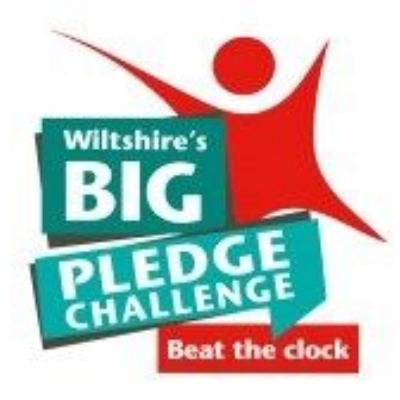 We signed up to Wiltshire's Big Pledge between 14th May to 8th July 2018. This was all about getting everyone active. We are took part as a team in the Beat the Clock Schools' Challenge.
We recorded the children's physical activity for the week in terms of the minutes where they had been active. In school we concentrated on PE sessions and the Sports Leaders ran activities during morning break times to help increase activity at break and lunch times.
The Big Pledge also took into account pupils' physical activities both after school and at weekends. Each class had a record sheet which the children used to log their out of school activity – cycling, dog walking, swimming, Kung Fu, cricket, skateboarding and even just dance, anything that was active. The older children recorded this for themselves and the Sports Leaders help record details in Ash, Oak and Willow.
Over the May half term a whole school homework task was set to record the amount of activity that each child did over the holiday on the chart below. With the lovely weather continuing through the summer term we were able to use this competition as an incentive to get out and active.
Between 14th May and 8th July all of the children contributed an amazing 764,178 minutes of exercise, making us the most active school in Wiltshire! Stephanie Millward came in to present us with a certificate during assembly and we received a glass trophy to go with it.
For more information you can look at 'The Big Pledge' website at http://www.wiltshire.gov.uk/bigpledge--rev-143