Platinum Jubilee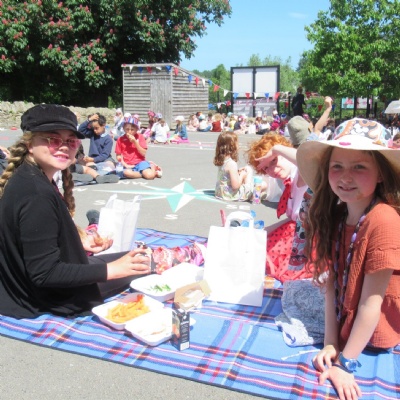 Friday has been the finale of our Platinum Jubliee week. We've had a lovely day in school celebrating the jubilee, coming together for a whole school picnic lunch and it was great to see the children's interpretations of the various decades of The Queen's reign.
The Platinum Jubilee is a true once in a lifetime event for us all to share and to mark the occasion we have given the children their own keepsake enamel pin badge to bring home today.
Have a lovely half-term break and we look forward to welcoming you back on Monday 6th June.