Garden Working Party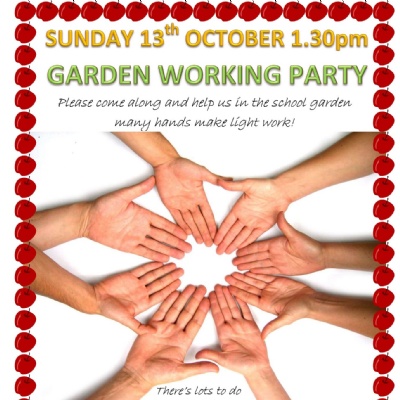 Autumn is here and the garden is glowing
Please come along on Sunday 13th October from 1:30pm and help us in the school garden.
After a bountiful summer the garden is ready for a good cut back and tidy as we move into the new season. Everyone is welcome - expert gardeners to total novices! If you have tools feel free to bring them or just come along and get stuck in.
As the saying goes, many hands make light work.