KS2 Production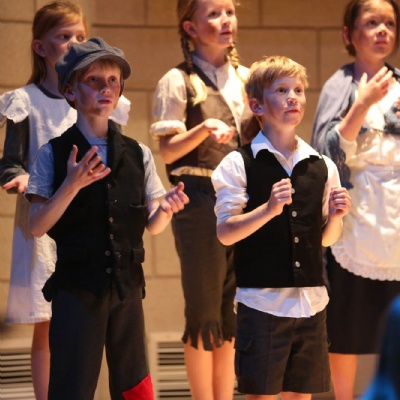 KS2 Production - July 2018
For summer 2018 our key stage two production was Gilbert and Sullivan's 'The Pirates of Penzance'.
The children performed it in the Wiltshire Music Centre on Thursday 12th July. Acoustically this is a fantastic space for the children to perform in and with plenty of tiered seating parents were guaranteed a great view.
Why not look at the photos in our gallery!