Courage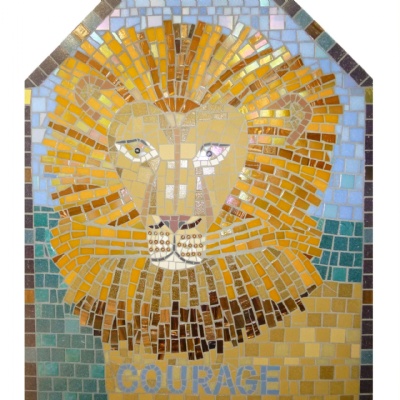 In term 3 we explored 'Courage'
Big Questions and Discussion Topics
Some families have enjoyed discussing the big questions we use in assemblies at home. To support this the big questions for term 3 on 'Courage' are listed below. You can also download the 'Home School Values' activities sheet on Courage that families can do together to stimulate discussion and reflection.
Courage
When do we need to be courageous?
Can you be scared and courageous?
What does it take to overcome your fears?
Do you have to have a fear to be courageous?
Do you have to be courageous to climb a mountain?
How can others help you have courage?
Is courage a thing you can give to other people?
Can you teach others how to be courageous?
Are animals courageous?
Why does the lion represent courage?
Is God courageous?
Does God help you be courageous?
Why was Jesus so courageous when he was about to die?
Did Jesus show courage when he died and he wasn't scared?