Peace perfect peace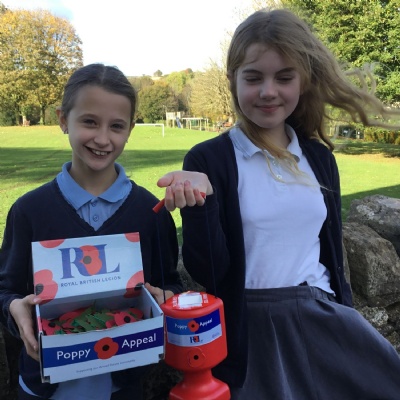 Peace has been on everybody's minds in this week leading up to Remembrance Sunday. Especially for those in Sycamore Class, who on Friday, led a beautiful and emotive remembrance assembly. They spoke clearly with facts about why we celebrate remembrance and why we wear poppies; shared stories of family members who fought bravely in wars past and created vivid and poignant imagery of wars through reading their poetry. Here are a few snippets-
'Tears cascading like waterfalls as innocent people die,
People killed but all the men we lost,
Are just a part of Flanders Field.'
'Running through bloody mud,
Scared like a deer,
Bang! A metal wolf hunts its prey.'
'Just like dominoes they fell one by one,
We would keep fighting until we were done,
There were sacrifices made to ensure we won,
You should never forget World War One.'
Eyes began to well up when they performed a heartfelt and moving rendition of a song called Poppies.
A sincere assembly for reflection and thanks. Thank you so much to all of the parents who came to celebrate with us.
On top of that, Sycamore Class have also been raising money for the Royal British Legion by selling poppies on the playground after school. They have been loving the responsibility of making a difference. So watch this space for more fundraising ideas.