Mathletes multiply!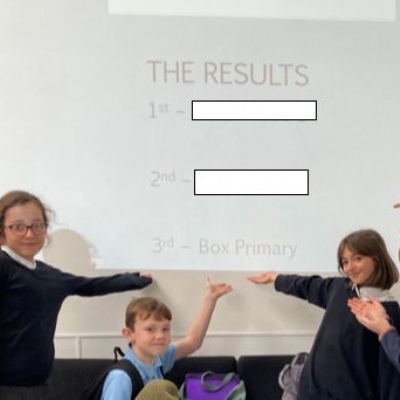 We are usually celebrating sporting and musical success at events but this week we are celebrating maths! Congratulations to our mathletes who went to the Primary Maths Challenge this week! It was an intense but engaging morning where they had to take part in a range of mathematical rounds: there was the cross number, a bit like a crossword but with equations instead; the logic round, where they had to logically go through clues to determine who was sat where; the speed round, a fast-paced test of arithmetic and the relay, where they had to run between clues and were only allowed to move on when the previous one had been solved.
Our team worked incredibly well together and supported each other to achieve. They were very proud of their achievements in each round- consistently being in the top three all morning- and finished in third place! (Only 3 points away from second!) We are so impressed with their hard work, co-operation and communication but most importantly with their amazing positive attitudes. It was great to showcase all of the brilliant work that has been happening in maths.
How would you do at the maths challenge? Attached is a copy of an example crossnumber, feel free to have a go and let us know how you get on!