Sports Day!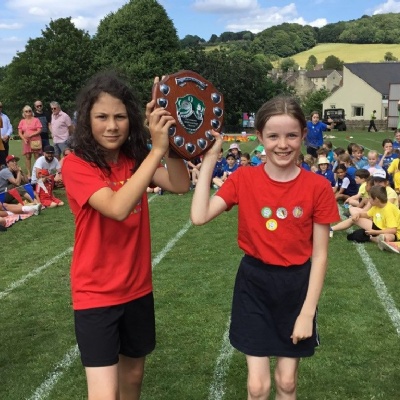 Today was Sports Day! And what a Sports Day it was! The children all did incredibly well in their races - from running as fast as they can in the flat race, to balancing an egg on a spoon, to the famous Tunnel Ball.
The children battled over, through and under the obstacles in the obstacle race, had to persevere in the sack race and show determination to continue when the quoit fell off of their head!
There was great spirit and humour in the Year 6 hobby horse race: with horses like 'Last Chance' being given a 'giddy up!' canter.
What shone through the most today though, was teamwork. There was a brilliant atmosphere of cheering for their- and other- teams. When someone fell over in the long race, a friend was there to pick them up and run with them. When someone continued to the end, even though the winner long finished, they received the biggest cheer of the day. And when the winners were announced, all four teams were proud of their teammates.
Congratulations to all the red team for their fabulous performance and a stonking score of over 90 points! A trophy well deserved!