Brilliant Braeside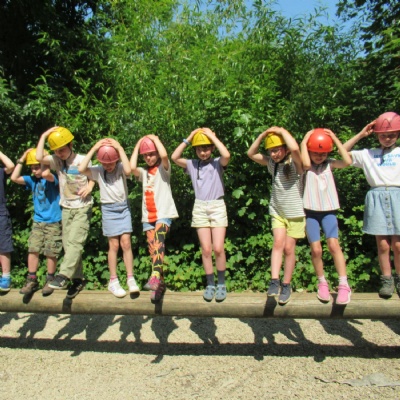 After seeing what an amazing time our Year 6s had on their residential, our Year 4s were champing at the bit for their residential this week. Spending 3 days and 2 nights away at Braeside. Spending time away from home can be a big step but it's always easier when you have such fantastic company and days filled with fun and adventure.
The weather was glorious, though it did mean applying sun cream often! On return, the Year 4s were full of stories about the low ropes, the night line (which sounded scary to me but not to our brave and supportive Year 4s) and the food. The absolute highlight for many included survival skills, where they had to build their own fire, ignite it with a flint, keep it fed and alight and then use that fire to cook their own lunch. Scrambled eggs, beans, mushrooms and sausages were (mostly) successfully cooked and enjoyed by all.
Year 4s we know who to help us if we were ever stranded in the woods! Mrs Stevenson and Miss Long were so impressed with your positive attitudes, determination and support of each other. Have a well-earned restful weekend!