Natural Creativity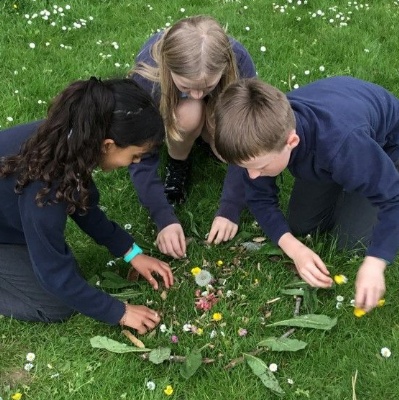 This term our school value has been creativity and the whole school have been exploring the creativity in all of our subjects. In collective worship, we have been answering big questions like 'What can we create that is special to others?' and 'Do you have to be happy to be creative?'. Causing us to reflect on ourselves and others, as well as thinking about the beyond when considering how the world was created.
Chestnut Class have been showing off their creativity whilst enjoying and emulating the work of Andy Goldsworthy. After being amazed with the beauty of his artwork (seriously that's just leaves!), they worked brilliantly in groups to create their own work of art inspired by the natural world. Some decorated trees, some created a stained-glass window of flowers and others explored natural patterns including spirals. Tasks were delegated (I'll guard the art, you get some more flowers), compromises made (I don't think we should use the dead leaves- Maybe just around the edge as a different colour) and beauty was created.
After being seen by other classes, questions were asked about how they could be doing art outside. It was easily explained away- 'we're using natural resources as our medium'.