Climbing High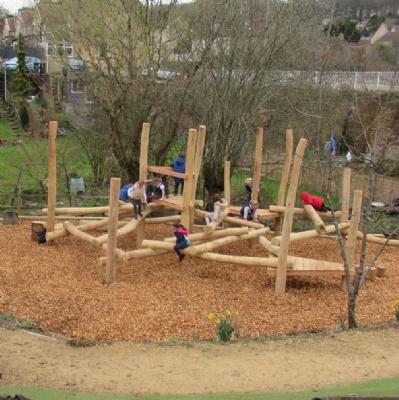 And just like that we're climbing again! To some it feels as though we've been waiting a lifetime, to others it's like it was built in the blink of an eye, but to all it feels amazing that we are climbing on our new play equipment!
It truly is an incredible construction: with striking, sculpture-like poles of wood and an intricate tangle of timber that can lead to an infinite number of adventures.
Every class had a chance to have their first exploration on Friday and they all came off beaming. Some loved the high platform the most- where they could just stand and look out at everyone else. Some loved jumping off the poles the most- even though the first time they did it they were a bit frightened. And some just loved hooking their legs and hanging upside down- calling out that this was their happy place!
The joy was definitely worth the wait!
And who knows where their imaginations will take them next.....